Post published:

March 13, 2022

Post comments:

0 Comments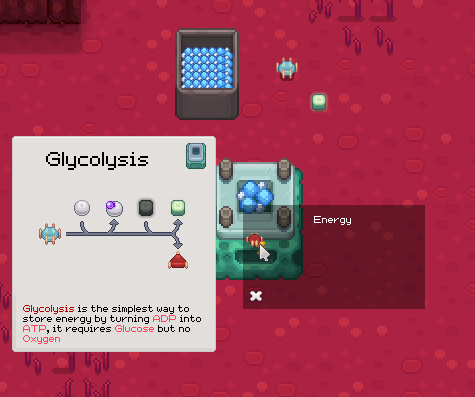 Chemical reactions play a crucial role inside cells, likewise in Lifecraft. Many biological reactions would require a lot of time to take place naturally, that's why enzymes are required to catalyze reactions.
This translates into a simple gameplay mechanics: a special building called catalyzer is a special intracellular building that accepts and enzyme which will define which reactions the building will be able to perform.
Reactions can have multiple input, multiple outputs and even different steps, each reaction will be different! You can see a prototype of a (simplified) glycolysis reaction which will produce energy inside cells!