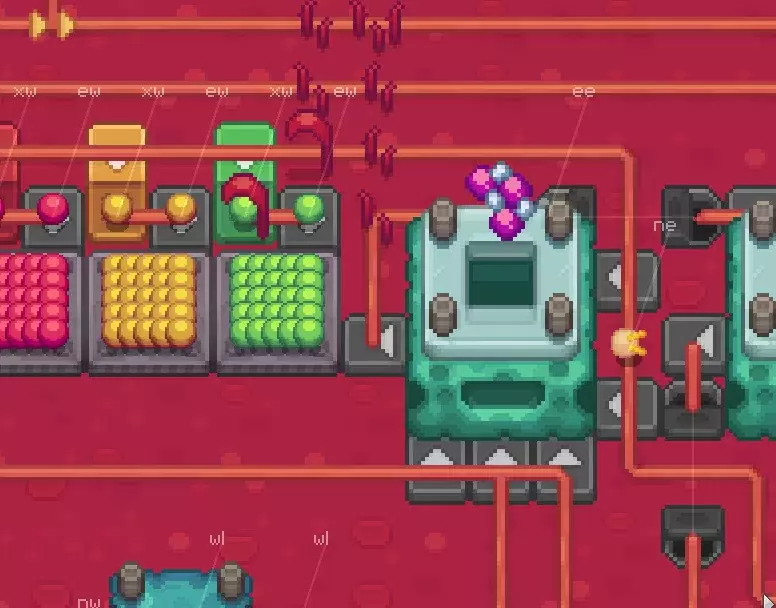 It's hard to find some bugs when there are fast items which are moving in a tile map, possibly locking some states to prevent other items from moving into same tiles or allowing routing when multiple choices can be made.
To our rescue, it's possible to slow down time to track down what's exactly happening under the hood. This, together with some visual hints, helps the whole process.
The cyan tile represents the busy state while the string over the item tells the direction which the item is moving toward and its internal state relative to the current tile.