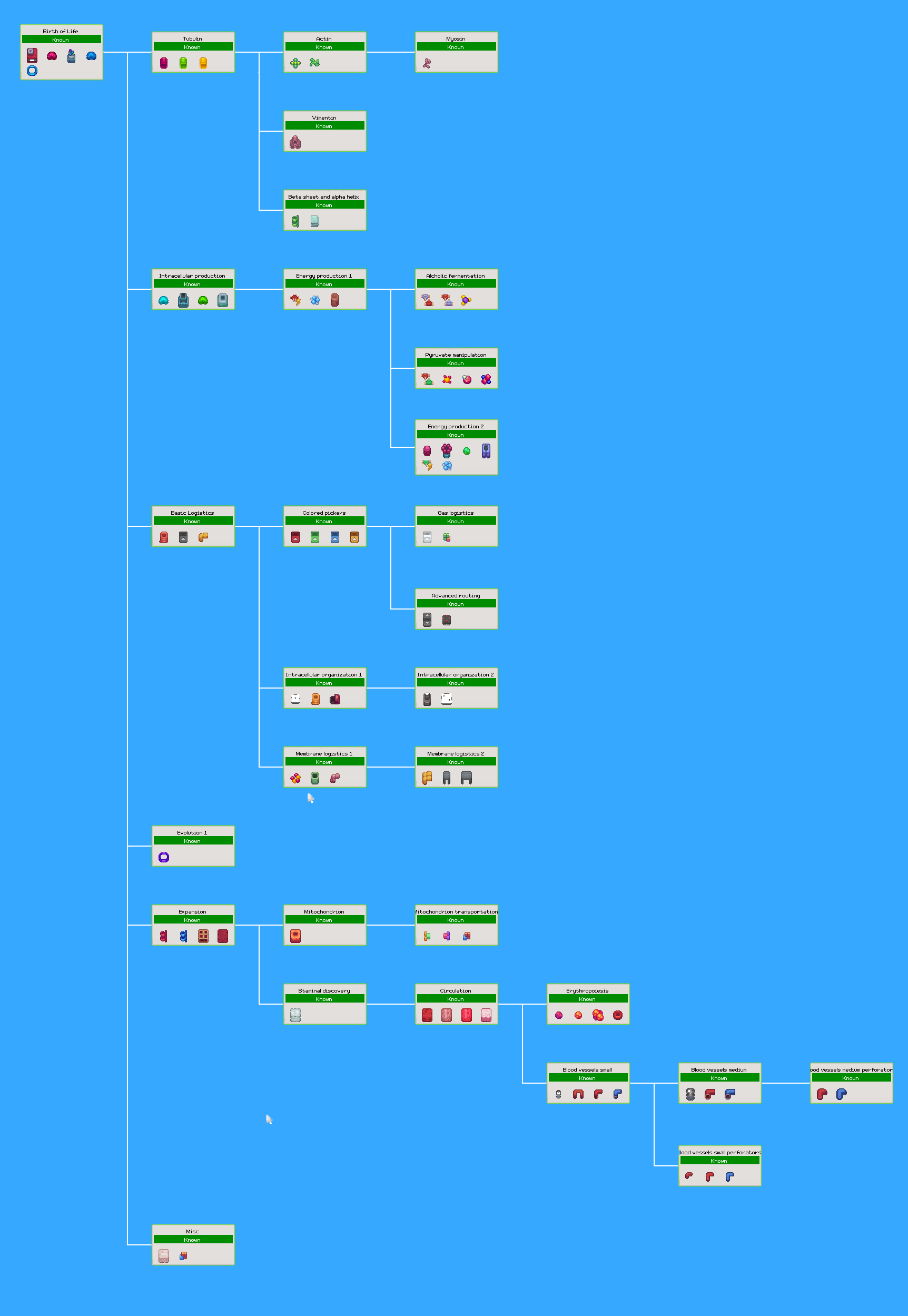 We're working hard to deply the next alpha. A lot of core mechanics got into place, many things have been redesigned or polished to slowly converge to a more definitive gameplay!
How energy is distributed inside the cells is totally rewritten, extracellular power network has been implemented, some circulation flow algorithms issues were fixed (but not all of them 😤), transporters have been added and implemented in a way similar to catalyzers.
Mitochondrion has been added and it's literally the powerhouse of the cell!
The alpha is almost ready, but today we'd like to share the current evolution tree which has been improved and redesigned, many of the recipes will be tweaked according to the feedback during time but we wanted to structure it in the meanwhile.